We shipped one fuel tank of Honda CB1300 to Estonia in Feb. 2019. That tank was purchased at Yahoo auction and condition is good as shown in photo.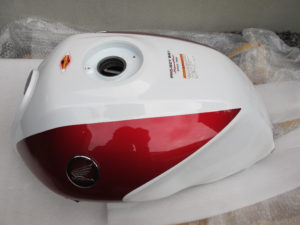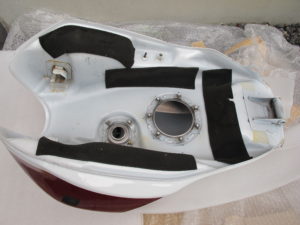 Export Packing Dimension (LxWxH) = 76 x 58 x 37 cm Gross Weight = 10.3 kgs
If you find your favorite use tank, we can purchased and ship to your place. Please feel free to contact us.